March 30, – April 30, 2016
During the month of April, the Firehouse Gallery in Waimea will exhibit a colorful artistic showcase inspired by the Legends of Madame Pele-Earth, Wind & Fire.
The public is urged to come see exquisite fine art photography by local photographers Fiona Dempster, Isanna Erlenback, Bernt Grundseth, Susan Harris, and Barbara Schaefer. Original artwork and prints by other local artists featuring volcanoes, Hawaiian Island landscapes, clouds, and rainbows will also be displayed.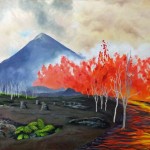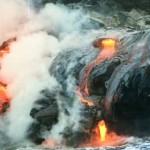 Back Gallery – March 30 – May 14, 2016
During the month of April and partway through May, the gallery will be hosting small solo local artist creations in the Back Gallery.  Featured artists include fine art photographer, Fiona Dempster, and painters Linda Hostalek, Corey Humphrey, and Irina Place.  These four artists will display art from their unique individual portfolios.