July 10 – August 3, 2013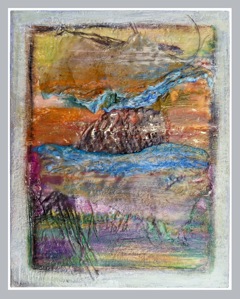 Waimea Arts Council Members have been invited to present their offerings for the month of July depicting all manner of Pattern and Texture, whether found in the natural world, manufactured objects, or the whimsy of the imagination. We are surrounded by these elements of Art and Design, in everyday circumstances and in the alternative universe of our aesthetic selves.
We look forward to our artists delving deeply into this theme— there are prospects too numerous to mention, and the showing promises to be revealing to visitors to the Gallery as well as to our own eyes.
All media will be represented, to include photographs and textiles as well as the fibers and flora within our environs, and those rendered in our wet and dry applications of pigments.
Please help us to spread the news of this exhibition. If you have family, friends, acquaintances that may have an interest or even a curiosity about our art, invite them to the Gallery and encourage them to bring others, to view this unusual and tantalizing expression of the designs that may not always be apparent in our hurried lives.
The Patterns and Textures exhibition will run from Wednesday, July 10 until Saturday, August 3.