May 1 – 25, 2013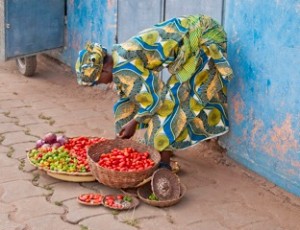 The Waimea Arts Council is proud to present a collection of photographs by Waimea photographer Susan Bailey Harris. The exhibit "Religion and Culture in West Africa: A Land Less Traveled" will be at the Firehouse Gallery in Waimea from May 1-25.
To quote Susan:
"When I tell people I've recently been to Africa their first question is, "Did you see a lot of animals?" In this case, the answer is "no."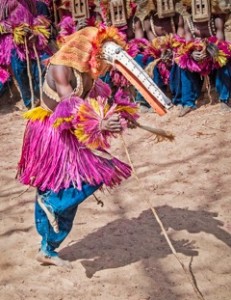 In West Africa—a land less traveled—the focus is on religion and culture instead. My collection of images portrays the culturally rich and ethnologically fascinating tribal cultures presently existing in Benin, Togo, Ghana, Burkina Faso, and Mali. Venture deep into the heartland of these countries to see how people live and work. Meet fetish priests and healers; attend colorful festivals, markets, and ancient ceremonies. Witness masked dancers performing on stilts in Mali and dancers in voodoo trances in Togo. Voodoo is endemic in these countries and in this part of the world the practices are still authentic. Religious affiliations are complex—voodoo, animism, Christianity, Muslim—and often dualistic in nature. Some, for example, claim to be both Catholics and voodoo adepts, and see no conflict in espousing both. This area is also the heart of the early slave trade and vestiges of slavery are very much in evidence today.
My exhibit attempts to share with you my enthusiasm for and gratitude towards the peoples of Togo, Benin, Ghana, Burkina Faso, and Mali. While I took many pictures of them, I frequently looked up to see them also photographing me with their ubiquitous cell phones. In the heartland, visitors are still a novelty."
Susan is a Professor Emerita of Teacher Education (California State University, Fresno). She was born and raised in Napa, California and lived most of her life in the northern half of the state, moving to Waimea in 2011. Although she considers herself primarily a landscape/architectural photographer, when she's traveling she tries to capture images that become visual metaphors reflecting the "spirit of place." Her photographs have been widely exhibited in juried and solo shows in museums and galleries as well as in permanent public collections in northern California and Oregon.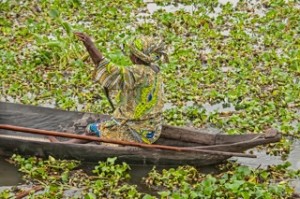 The Firehouse Gallery is located at the intersection of Highways 19 and 90 in Kamuela. Free parking is available behind the senior center in back of the gallery or next door at the Thelma Parker Gym.