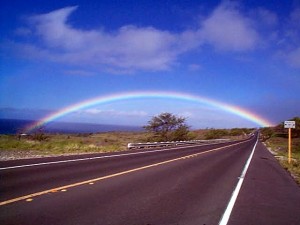 During the month of November, the Waimea Arts Council presents a member show titled "Reflections and Reflecting."  It will run from October 30 to November 23 in the Firehouse Gallery in Waimea.  Art will include photographs, paintings, or other media that show reflections as well as work that inspires reflection or illustrates someone reflecting.  Interpretations may be literal or metaphorical and artists have been encouraged to use their imagination!
There are a number of definitions of reflection (the noun) and reflect (the verb).  Meanings of reflection include:
an image that is seen in a mirror or on a shiny surface;
something that shows the effect, existence, or character of something else; and
something that causes people to approve or disapprove of a person or thing.
Similarly, reflect has several different meanings:
to throw back heat, light, or sound without absorbing it;
to think deeply or carefully about something or someone;  and
to embody or represent something in a faithful way.
Come in and see how our member artists have interpreted these meanings in their works of art.