January 7 – 27, 2015
The Waimea Arts Council's Firehouse Gallery will host its annual "New Artists" show from January 7 through January 27 in the Main Gallery. The show introduces artists to the community who are new to the council, but are accomplished in their arts. A reception will be held at the gallery on Saturday January 10 from 5 to 7 pm. Friends, family and the public are welcome.
Participants include: Marie Kinchla who works in pastels and oils; Machi Dilworth with her pencil drawings; Dennis Cigainero who does metal and recycle art creations; Anna Sullivan, mixed media and acrylic large paintings; Brenda Meriwether with ceramic tiles and Helen Nahoopii who creates ancient modern jewelry using natural stones, semi-precious stones and gems to create unique, one of a kind wearable art.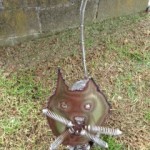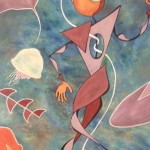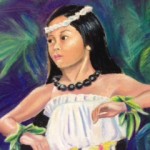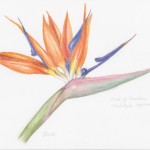 In addition, a portion of the affordable art that was on display in December will be held over until January 17 giving you a last chance to find an exceptional value for local artist's original art work.
Continued until January 17 in the Back Gallery will be small solo shows featuring Janice Gail using a variety of media, Julie McCue's watercolors, Norma Watt's oil paintings, Terry Bensch and his oil paintings and pencil drawings; and Susie Cysewski with her oil paintings.
Then, beginning January 21, and continuing through the month of February, these shows will be taken down and you will find a selecion of artwork from Irina Place, Pat Dinsman and Linda Simrose.