The Waimea Arts Council invites island artists to enter its 29th Annual Helen M. Cassidy Memorial Juried Art Show held from October 2 – 26 at the Firehouse Gallery in Kamuela. Entries will be accepted on Saturday, September 28 from 10 am to 3 pm at the Firehouse Gallery in Waimea. The show will be exhibited during the entire month of October.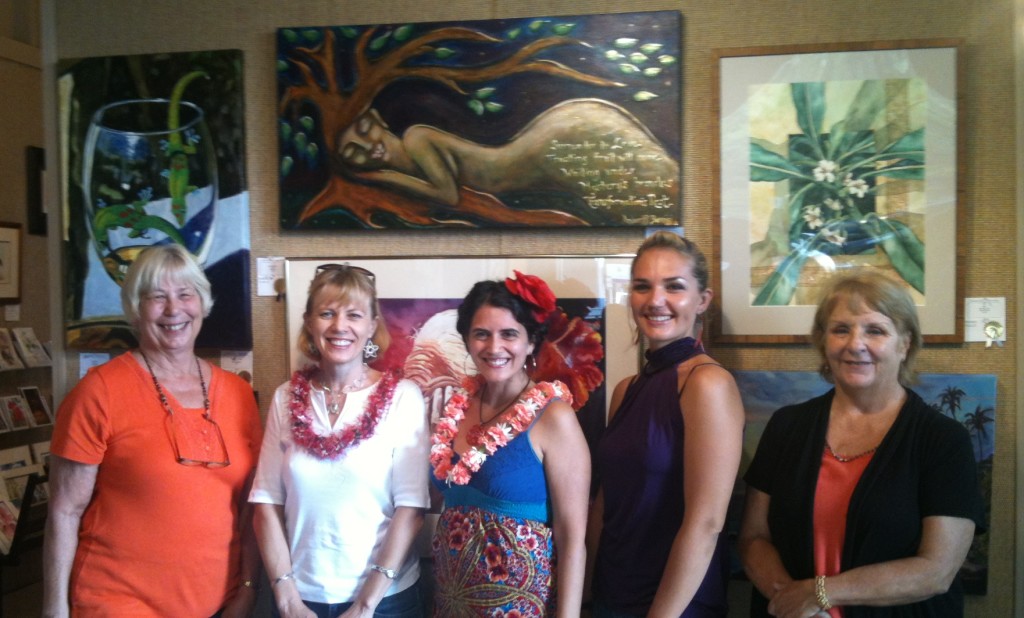 All media will be accepted. Entries will be judged using five criteria: originality, visual balance, visual clarity, personal expression and execution of the medium. Cash awards will be announced at the reception on October 6, plus a visit by the State Foundation on Culture and the Arts Purchasing committee is in the works.
This art competition and exhibition is open to all Big Island artists age 18 and older. In order for pieces to be juried into the show artists must be members of the Waimea Arts Council. You may join while entries are being accepted. Membership is $25 annually and is open to any individual or business that wishes to support the arts.
The show is named in honor of Helen M. Cassidy, who was instrumental in establishing the Waimea Arts Council over 35 years ago. Helen passed away in 1985. Her efforts to establish and promote the Waimea Arts Council culminated in the Firehouse Gallery, located in the old fire station at the main intersection in Waimea.
This year's judge is Amaury Saint-Gilles, Gallery owner, art critic and supporter of the arts. Since moving to Hawaii in 1990 Mr. Saiint-Gilles has operated a gallery focusing on contemporary fine arts under his own name at the Hapuna Beach Hotel and more recently one in Kawaihae under the name ArtsPacifica. Previous living in Japan for 30 years he was the staff art critic for the major Japanese daily: Mainichi Shimbun. Amaury was a frequent lecturer about contemporary Asian art at such venues as the Brookings Institute in Washington, DC; l'Ecole d'Beaux Artes in Paris; a host of Japan Societies in Europe and across the US mainland and curated a major show of Japanese culture for Bloomingdale's in Philadelphia.
For more information contact Exhibition Coordinator Jay West at (808) 885-7812, artglass@aloha.net or download the prospectus here.