"The Mousetrap", now celebrating 60 years since its writing, and 60 continuous years on stage, is the longest running play in history, and is opening tonight, February 22nd presented by Waimea Community Theatre. The theatre presents the play as part of its 49th year of entertaining Hawai'i  theatre fans.
Cast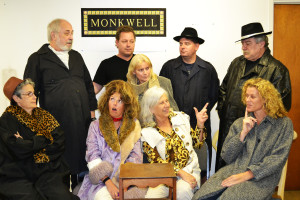 Giles and Mollie Ralston     David Merrin and Jennifer McCord.
Chris Wren            Kat Reuss
Mrs. Boyle           Madeline Schatz.
Major Metcalf        Bill Cruise
Linda Evans           Miss Casewell
Mr. Paravicini      John Sucke
Detective Sgt. Trotter     Kelly Barrick,
The show will be presented on Friday and Saturday evenings, and Sunday matinees between February 22 and March 3. Tickets are available at Waimea General Store and Without Boundaries in Waimea, and at Suite Possibilities in Kailua-Kona.  Further information can be obtained by calling 885-5818