During the month of October, The Waimea Arts Council presents the 30th Annual Helen M. Cassidy Memorial Juried Art Show. The show will run from from October 1 – 25 at the Firehouse Gallery in Kamuela. This show features the best and latest work of members of the Waimea Arts Council.
A total of 36 pieces out of 39 entered were accepted and will be exhibited in the show. Art includes paintings in all mediums, drawings, sculptures and photographs. Entries were evaluated using five criteria: originality, balance, clarity, personal expression and execution of the medium.
This year's judge was Shelby Smith, who is currently the Gallery manager for the Volcano Art center in Volcano Hawaii, curating and managing a portfolio of 250 local island artists. Shelby was trained as an Architect, and has been a ceramics and glass technician as well as an instructor in ceramics.  He was the gallery Curator and Installer for the East Hawaii Cultural Center in 2012-2013 and lives on the east side of he Big Island.
Cash awards in three categories were announced at a reception on Saturday, October 4. Those winners are:
Best of Show – "Morning Comes Softly", Mary "Makiki" Fallon (oil)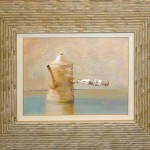 Two-dimensional: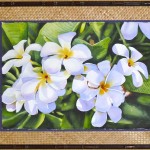 1st Place– "Morning Comes Softly", Mary "Makiki" Fallon (oil)
Honorable Mention – "Nohea Plumeria", Carolyn Harper (watercolor)
Multimedia and photography: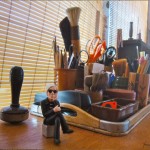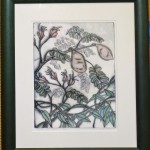 1st Place – "Uhiuhi ame Huehue", Yvonne Yarber Carter (drypoint and watercolor)
Honorable Mention – "Hmmm.. Thinking Big" Yvonne Yarber Carter (photography on metal)
Three-dimensional: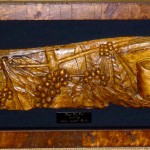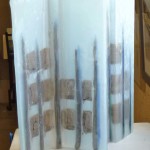 1st Place – "Mana Road, Kamuela", J. Jay West (glass, recycled),
Honorable Mention -"From the Tree" Mary "Makiki" Fallon (woodcarving in Mango)
This annual show is named in honor of Helen M. Cassidy who was instrumental in establishing the Waimea Arts Council over 35 years ago.
For more information, contact Exhibition Coordinator Sam Cudney at (808)238-0709 or samcudney@gmail.com or call the Firehouse Gallery at 887-1052.