October 2 – 26, 2013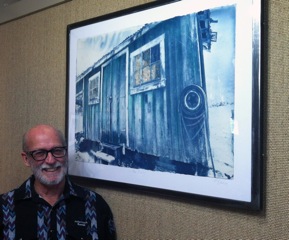 During the month of October, the Waimea Arts Council presents the 29th Annual Helen M. Cassidy Memorial Juried Art Show, on display at the Firehouse Gallery in Kamuela. This show features the best and latest work of members of the Waimea Arts Council.
A total of 40 pieces out of 52 entered were accepted and exhibited in the show. Art includes paintings, drawings, and photographs. Entries were evaluated using five criteria: originality, balance, clarity, personal expression and execution of the medium.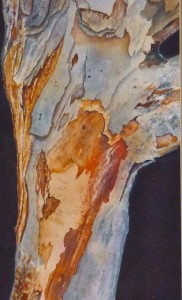 The judge for this year's show was Amaury Saint-Gilles, gallery owner, art critic and supporter of the arts. Since moving to Hawaii in 1990 Amaury has operated a gallery focusing on contemporary fine arts under his own name at the Hapuna Beach Hotel and more recently one in Kawaihae under the name ArtsPacifica. Previously, while living in Japan for 30, years he was the staff art critic for the major Japanese daily: Mainichi Shimbun. Amaury was a frequent lecturer about contemporary Asian art at such venues as the Brookings Institute in Washington, DC; l'Ecole d'Beaux Art es in Paris; a host of Japan Societies in Europe and across the US mainland and curated a major show of Japanese culture for Bloomingdale's in Philadelphia.
This year's exhibition committee included Jay West, Sam Cudney, and Pat Dinsman. Additional volunteers were Susan Harris, Marty Allen, Jaclyn MacKinnon, Barbara Schaefer, her cousin Becky, and Will Chillingworth.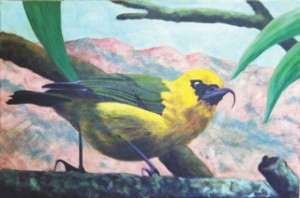 Recognition and awards were presented to the following artists at a reception at the Firehouse Gallery on Saturday October 5, 2013 from 3:00 – 5:00 pm:
Juror's choice – "Blue Mule", cynotype by Joseph Laceby
First place – "Eucalyptus Bark", watercolor by Julie McCue
Second place – "'Akiapola'au", oil by Rani Denise Ulrich
Third place – "Green Sands", oil by Suzanne Kaliko-Dix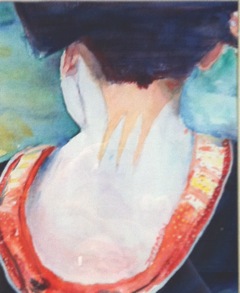 Honorable mentions –
"Geisha", watercolor by Peter Jefferson;
"Hamakua Gulch", acrylic by Jaclyn MacKinnon;
"Modern Antigua", photo by Barbara Schaefer.
We are happy to announce that the show was visited by the purchasing committee from the State Foundation on Culture and the Arts, located in Honolulu. for the second year in a row and they picked one piece, Julie McCue's "Eucalyptus Bark" for a recognition award. Congratulations!
This annual show is held every October and is named in honor of Helen M. Cassidy who was instrumental in establishing the Waimea Arts Council. Helen was born in Hilo, Hawaii. She attended Punahou School in Honolulu. In 1920 she qualified for the U.S. Olympic Swim Team and went to Antwerp, Belgium, as Hawaii's first woman Olympian.
Helen's painting career started in the 40's. She studied under Lloyd Sexton and other well-known local artists. In 1973 she moved from Oahu to Waimea after the death of her husband Charles E. Cassidy, who was an Associate Justice of the Hawaii Supreme Court. Here she continued to paint and had shows at the
Kona Arts Center and in Waimea where her work was recognized. Helen passed away on April 8, 1985.
Her efforts to establish and promote the Waimea Arts Council culminated in the Firehouse Gallery, their most visble program, located at the old fire station, at the main stoplight and crossroads, in Kamuela.